Tired of searching? Thanks to our super-soft Shaya smartphone case, you always know where to find your mobile phone when you receive a call or an important message.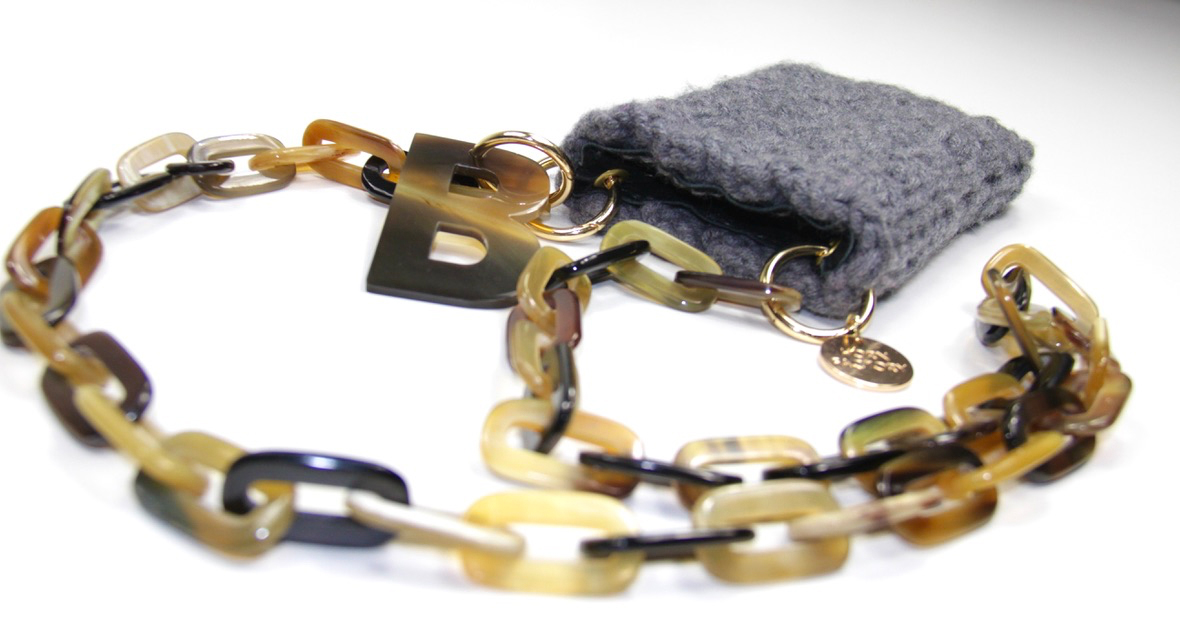 No cell phone with you? No problem either! You can also carry the beautiful cashmere bag just like that. And Shaya is ideal as a hand flatterer if you are in the mood for happiness for your tactile senses.
Due to the special yarns used, each and every bag is hand knitted by our high skilled employees. After the knitting, the bag is lined with washable leather by a small but very exclusive leather manufacturer in Tuscany. So you can wah the mini- bag at any time.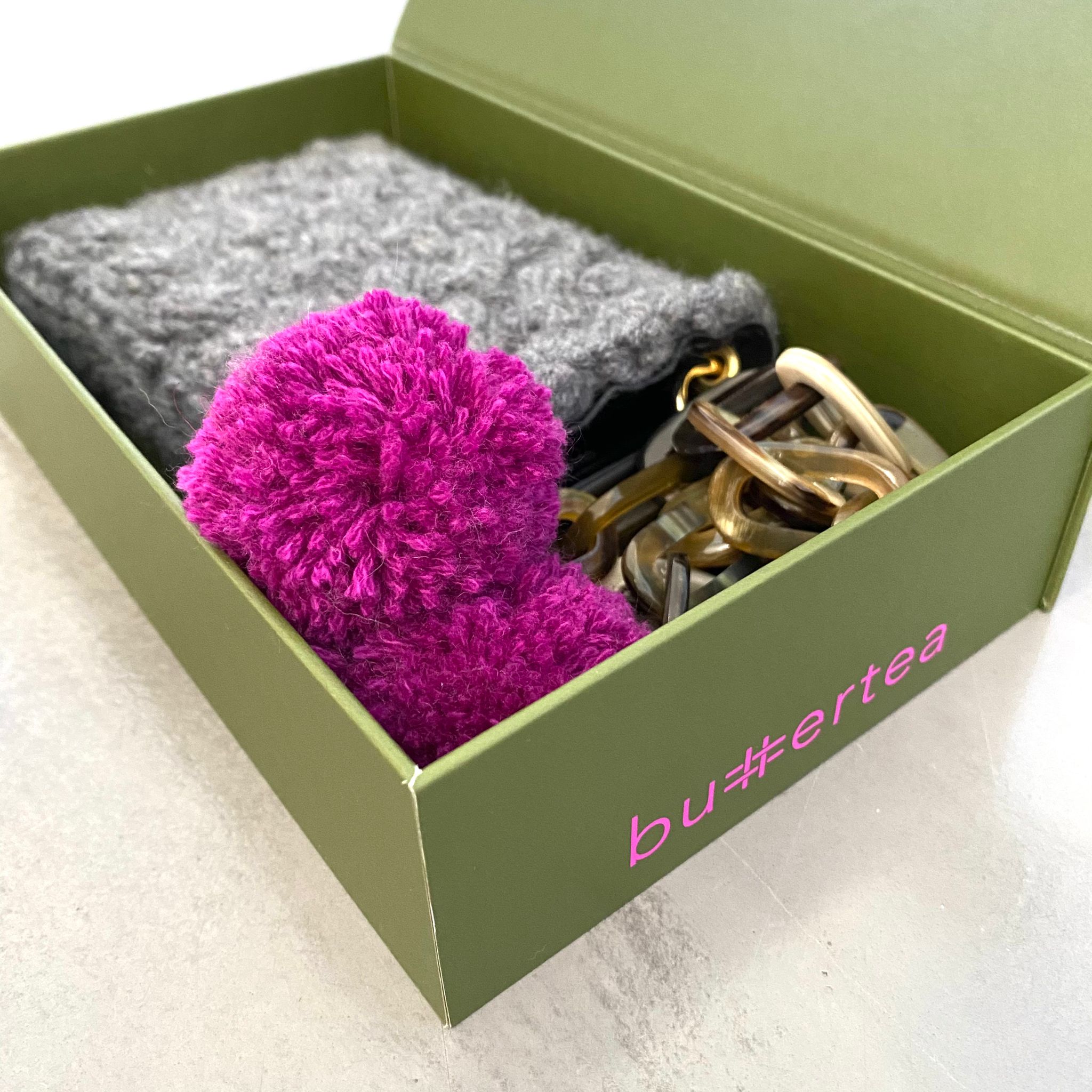 Back in our studio, the "wedding" with the beautiful necklaces of the Horn Factory from Berlin takes place.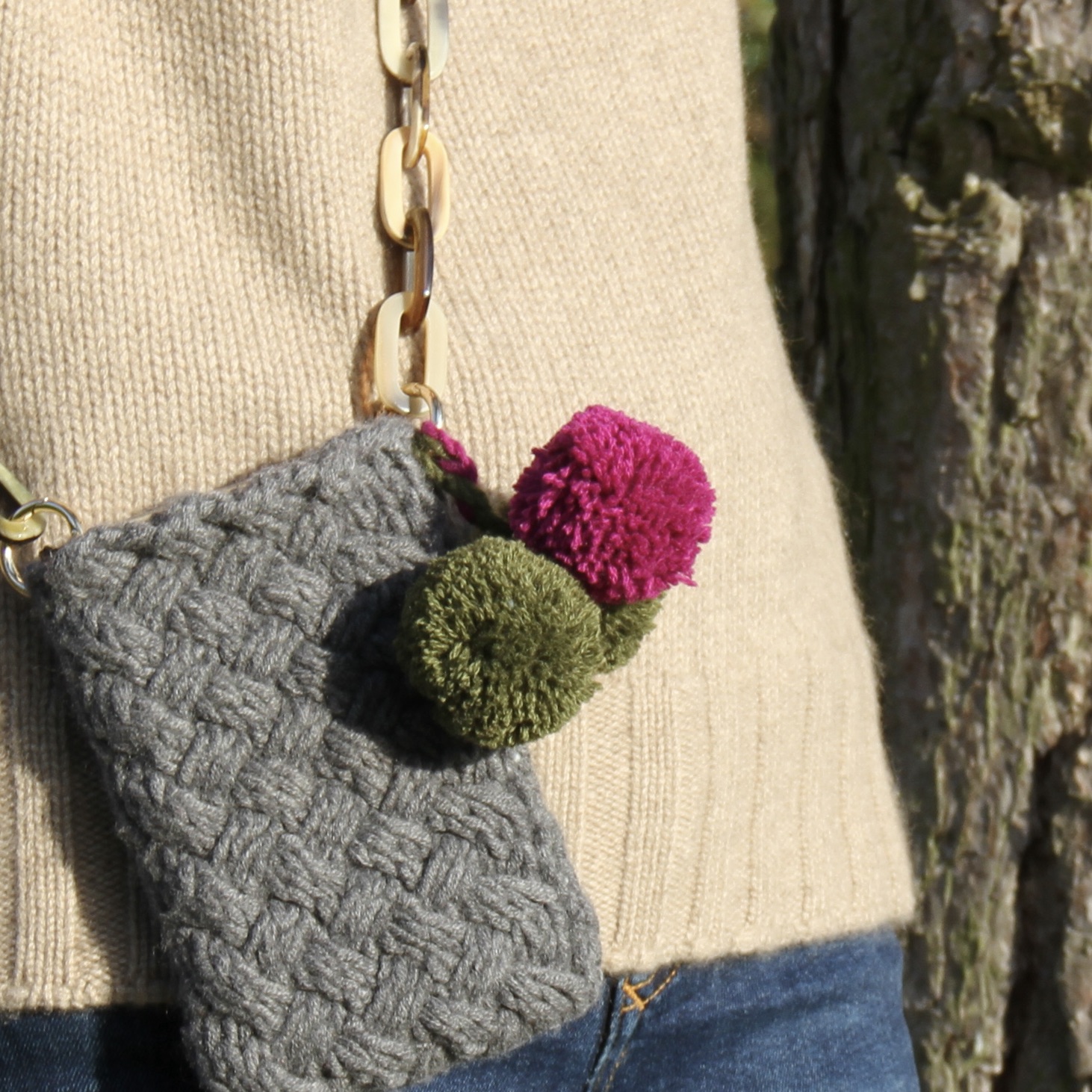 In addition, each bag can further be personalized with different accessories. Whether super soft buttertea- cashmere "bobbles", horn- letters and beautiful pendants from the Horn Factory or special pieces from your collection . So every mini- bag becomes an unique eye-catcher.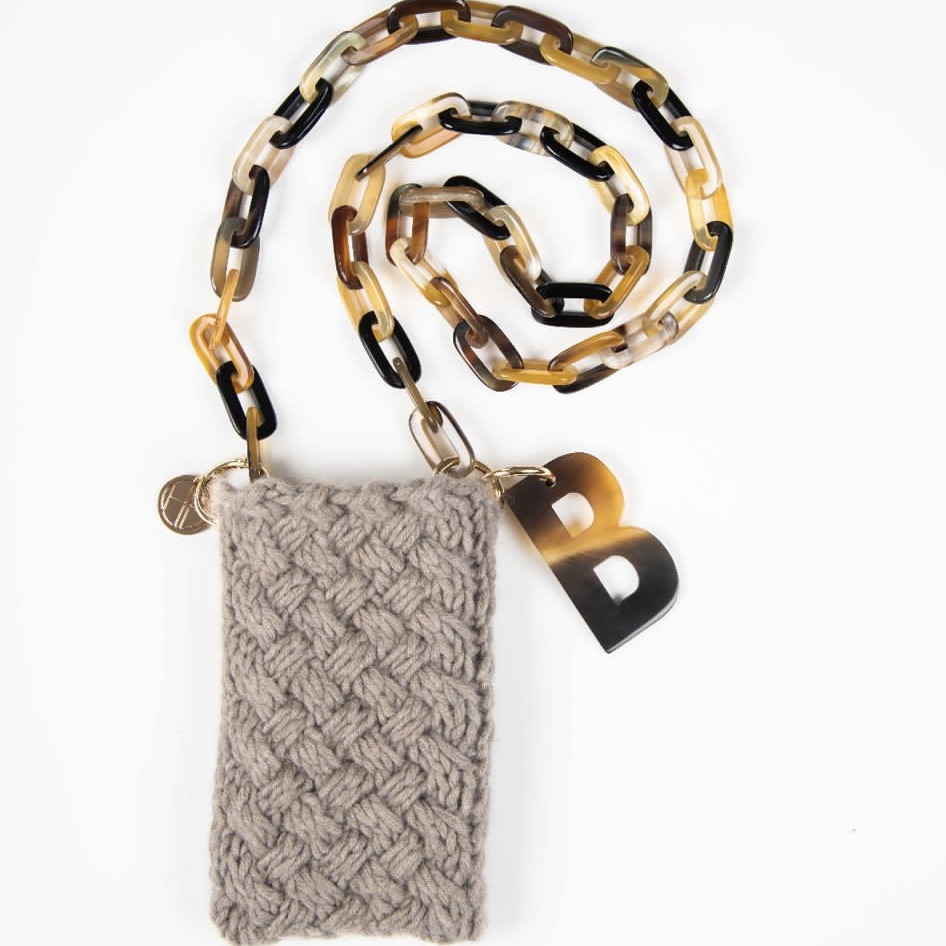 And the great thing is, you are not only doing something good for yourself. Part of the profit from the SHAYA bag goes to the Olgäle Foundation in Stuttgart to support sick children.