This beautiful light slipover made from natural undyed yarns was knitted extra loosely, giving this lovely piece even more softness and an incomparable look.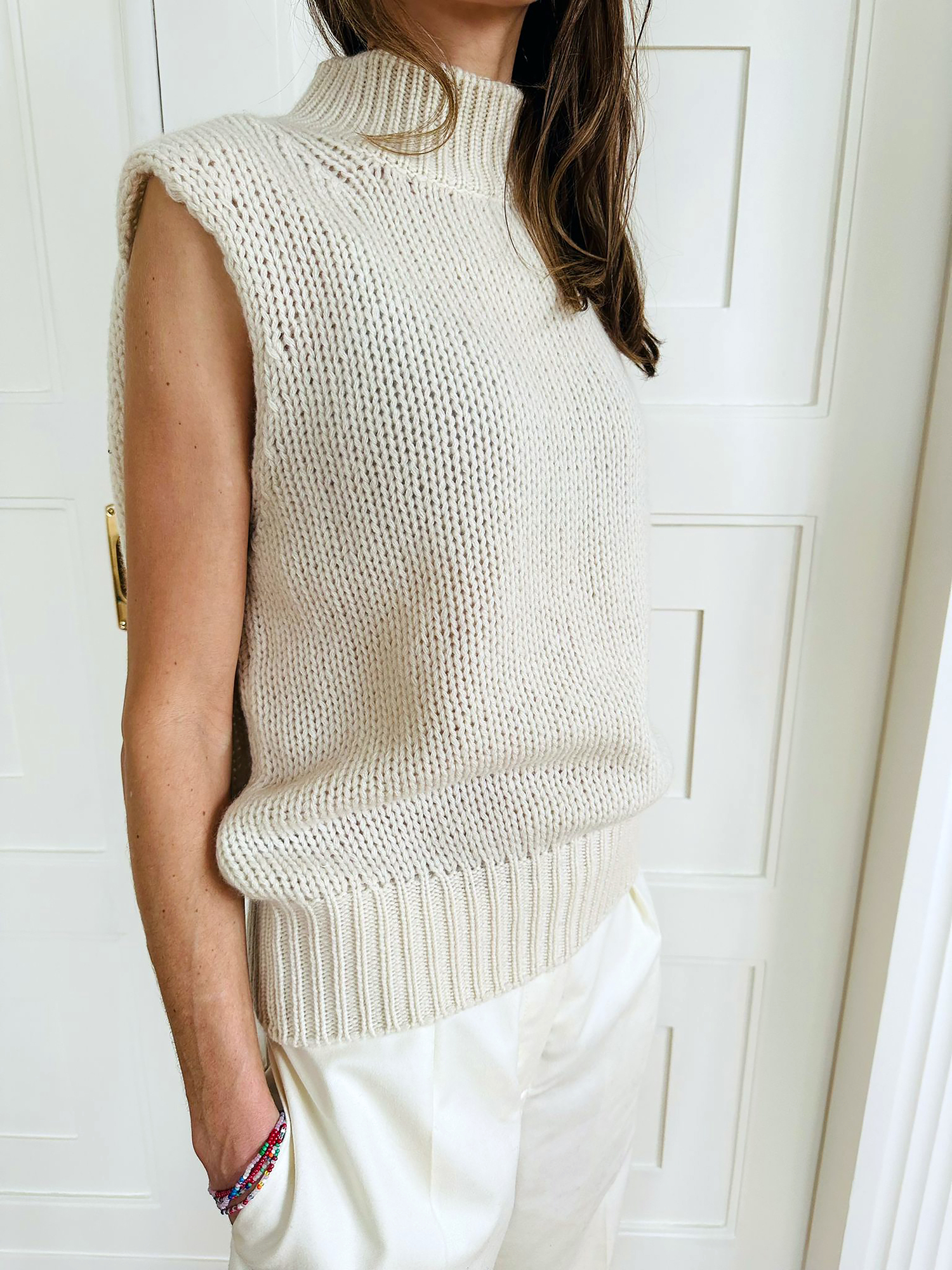 The combination of 12-ply cashmere with a 3-gauge knit strength and and the open knitting pattern make this cashmere dream a favorite piece that can be combined in many different ways.
The wide cuffs at the neck and at the end of the sweater give the garment the right shape and nestle perfectly against your skin. Pamper your skin with this super natural cashmere.