At the beginning of December we participate on the invitation from Monocle and Trunk Clothiers at the Christmas market in Zurich and and had the pleasure of selling our cashmere products. At Dufourstrasse 90, the location of the Monocle Cafe and the Swiss branch of the London Trunk Shop, many lovers of high-quality and handmade products came on the 2nd weekend of Advent.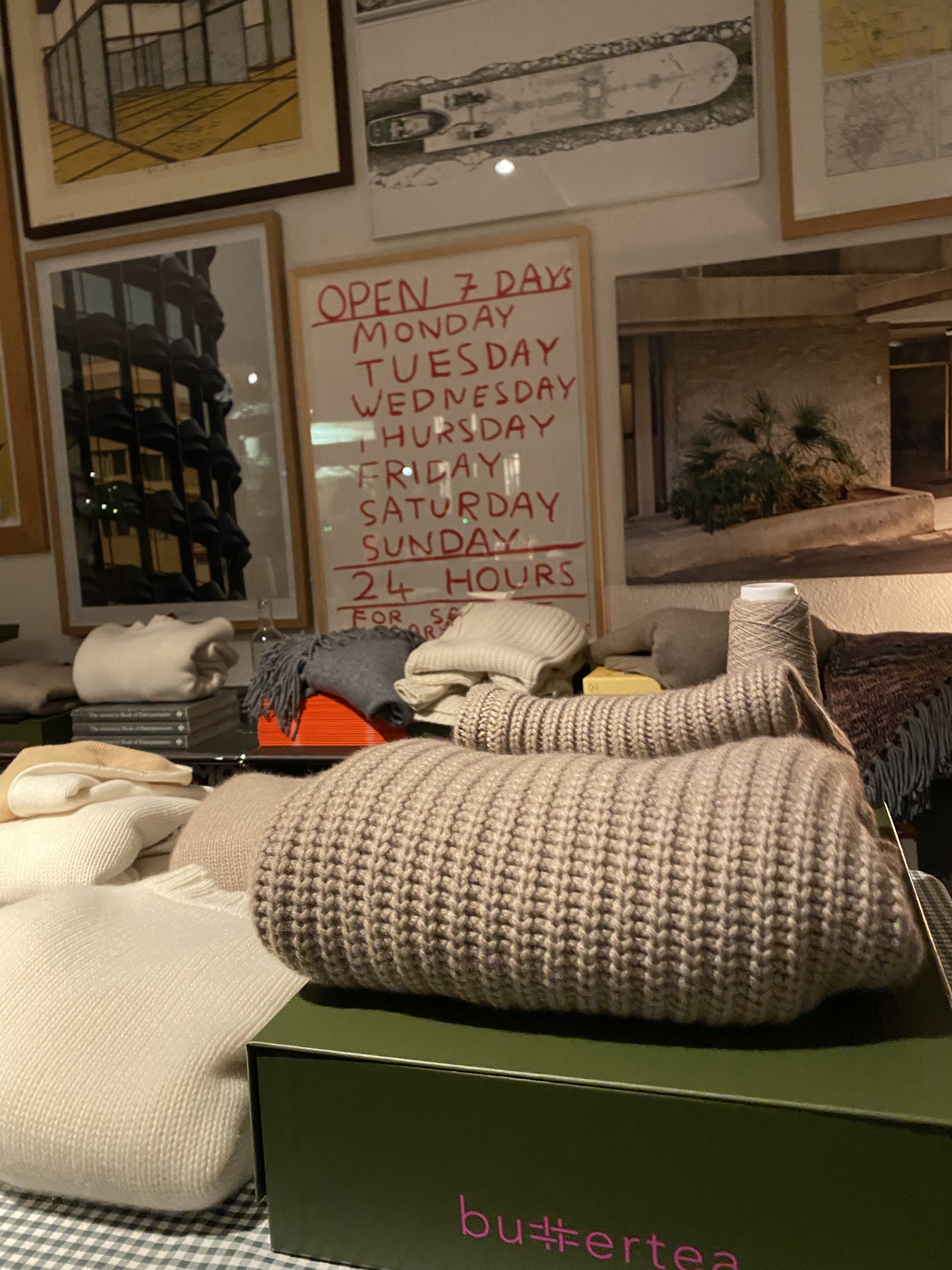 Due to the very modest weather forecast, it was decided at short notice to accommodate some of the participants in the rear area of ​​the café, where also the Monocle24 radio studio is located.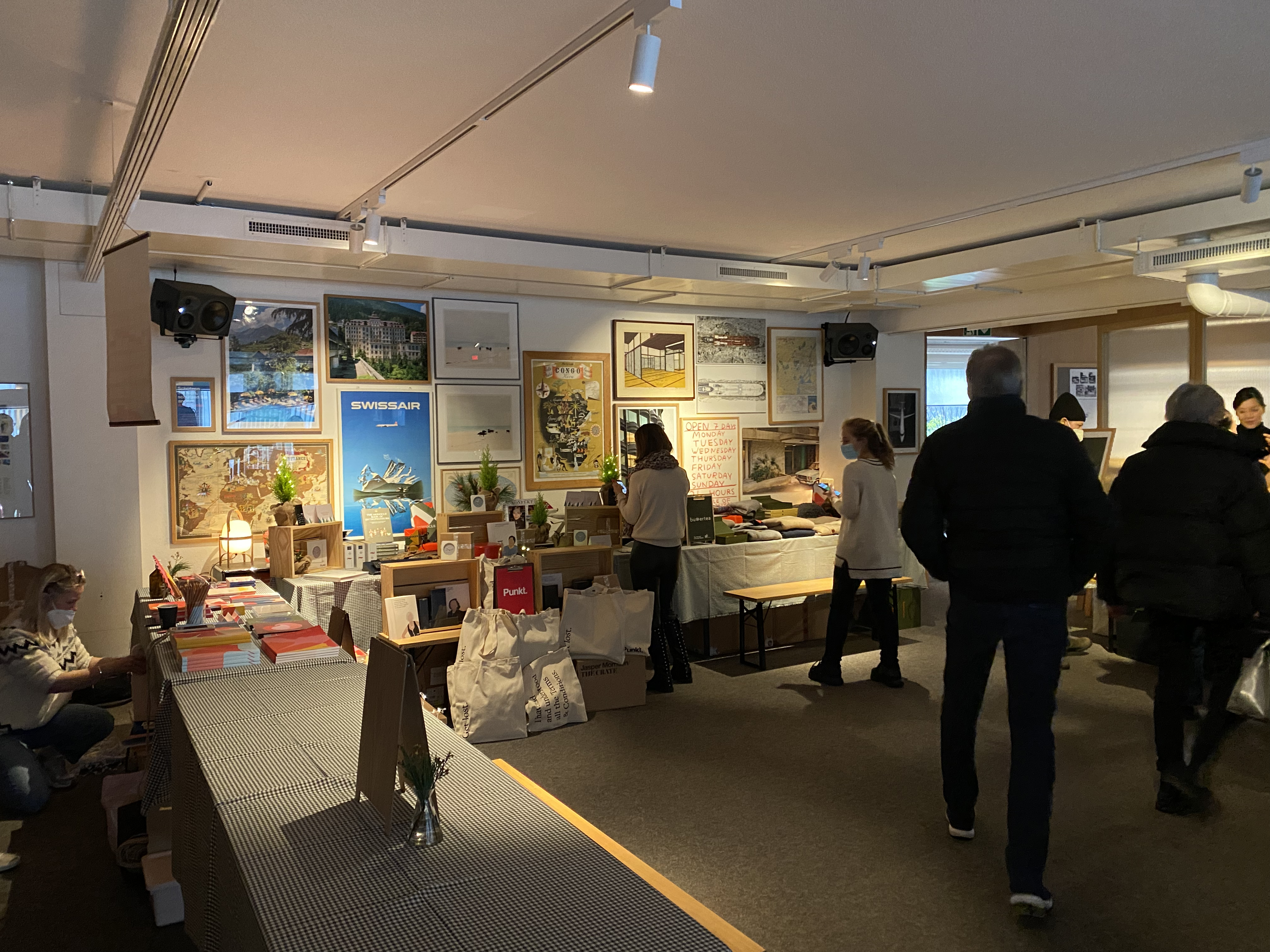 Selected products from Switzerland, Japan and Italy inspired the visitors to buy gifts for their loved ones. A unique atmosphere to hold a Christmas market in the middle of a radio studio. While the visitors strolled past the various stands, the Monocle24 program from Zurich was broadcast all over the world.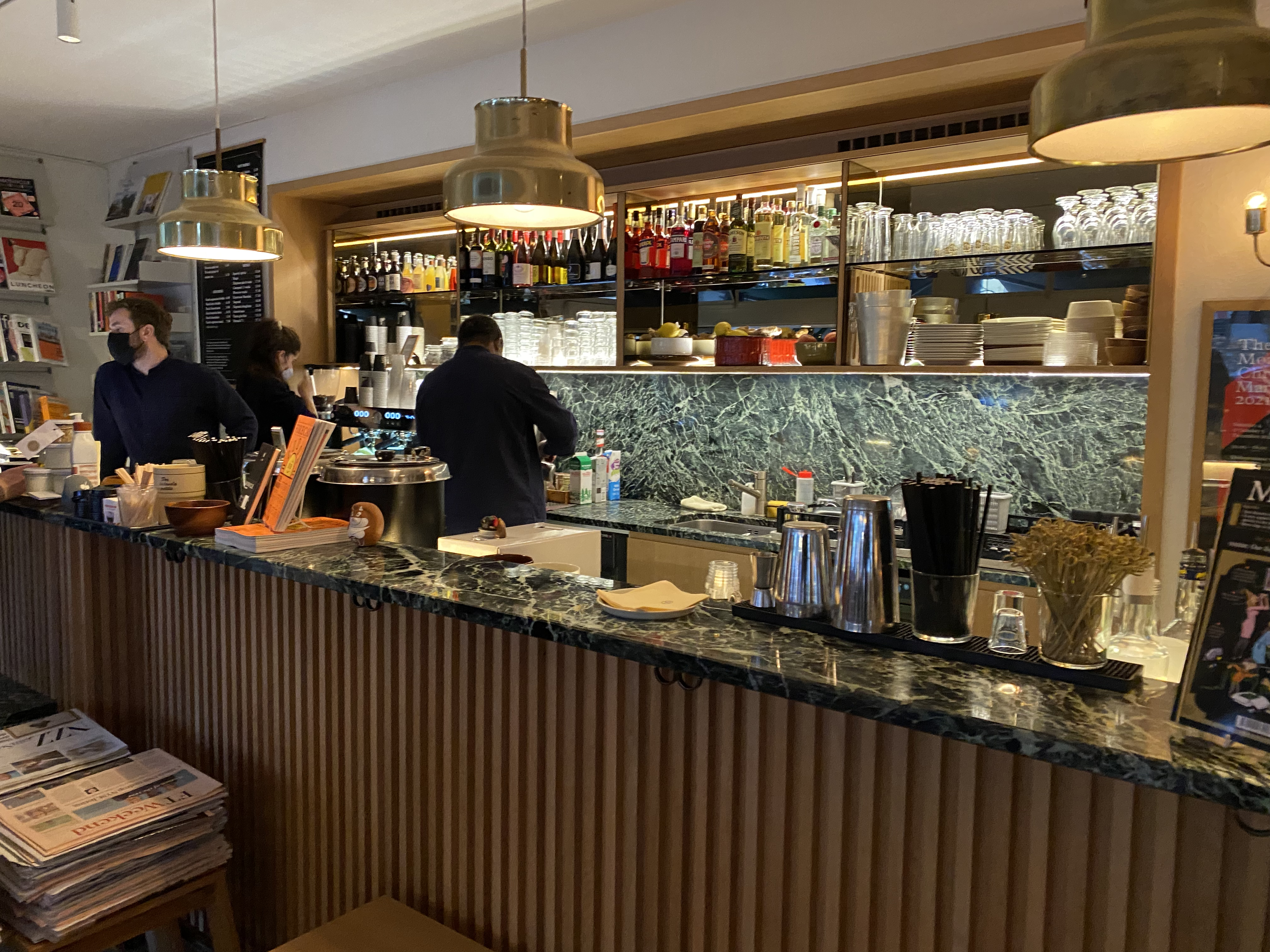 Raffi and his team had once again prepared everything perfectly and reacted flexibly to all adverse circumstances. What could be nicer than a perfect host, good-humored visitors and fine products. Whether spirits, sustainable sneakers, unusual little things from Japan, high-quality leather and hat goods and of course hand-knitted cashmere, every visitor found the gifts what they were looking for.
And so that the packaging was also convincing, there was an extra service where the gifts were wrapped in a Japanese way.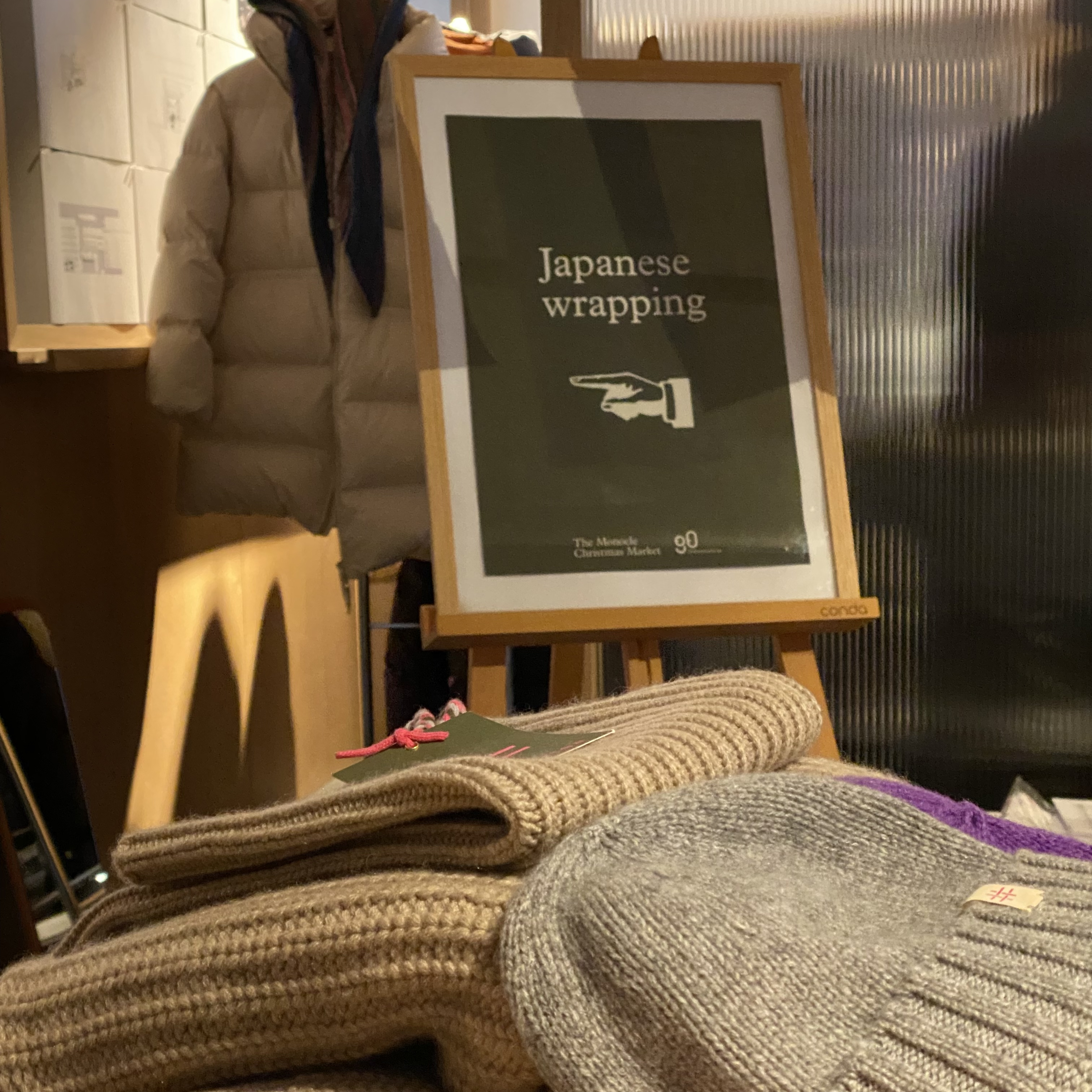 The physical well-being was of course also taken care of and in addition to the exquisite selection of the Monocle Café, traditional Swiss raclette and mulled wine were served.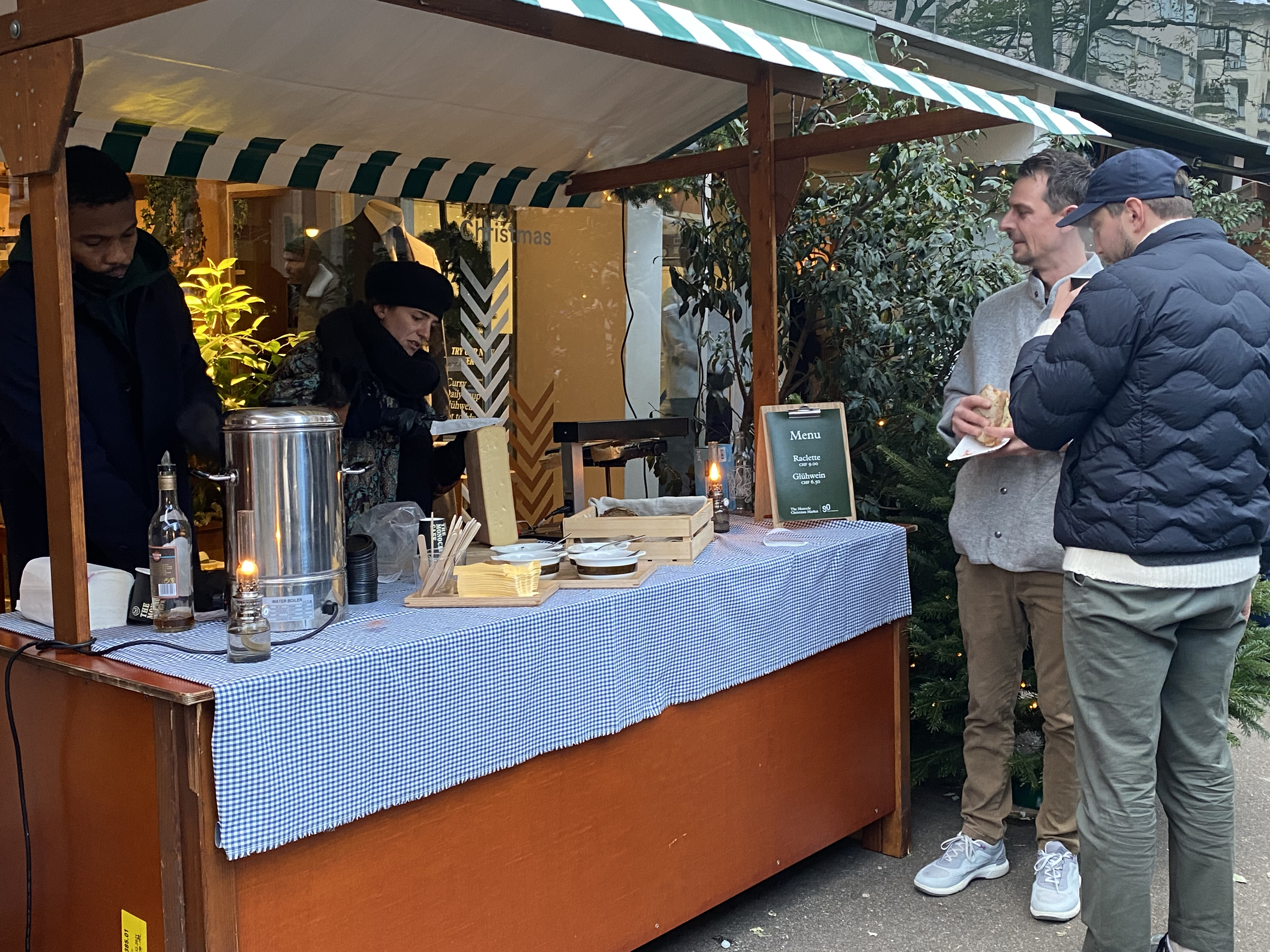 In addition to enthusiastic customers, new contacts were made between the exhibitors who have one thing in common, their enthusiasm for special, handcrafted products.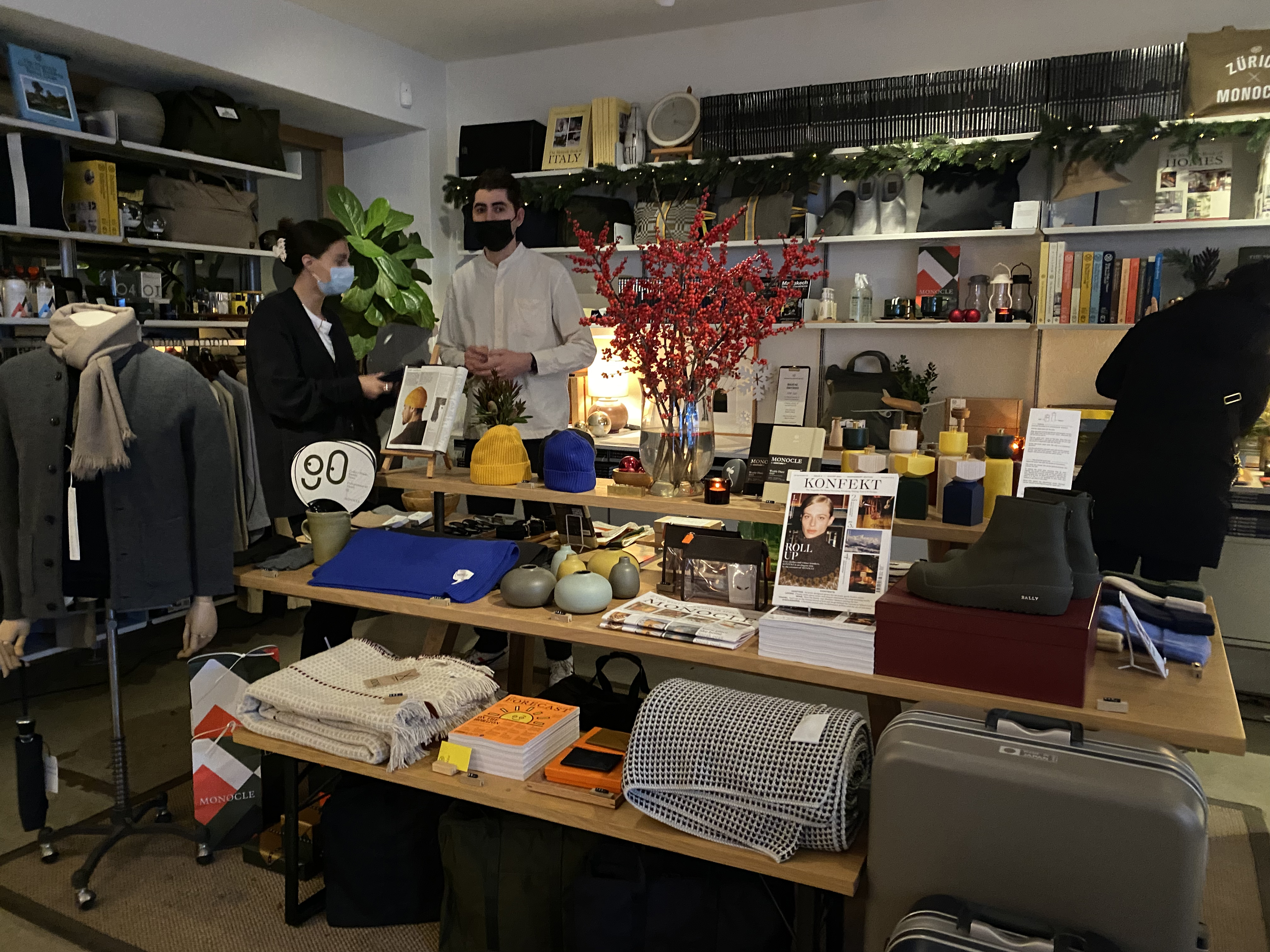 We are already looking forward to the next edition 2022.